What is integrative counselling?
Integrative counselling refers to counsellors who combine different psychotherapies in a unified practice so that the best of each modality can be utilised as a more complete and effective therapeutic approach.
This integration allows therapists to be more responsive to diverse client needs, personality styles, interests and treatment preferences. It also allows for the different cultural and environmental contexts of each client.
Jocelyn uses integrative counselling as each person needs to be considered as a whole, and as an individual. Combining different therapies and techniques allows a more complete and profound treatment.
Ultimately, this leads to balance and healthy function on all levels of your being – physical, emotional, mental and spiritual.
How is Jocelyn different to other counsellors?
Jocelyn's services are a truly unique combination of:
Personal development and life coaching

Counselling and intuition

The LifeLine Technique

Nutripuncture

Energy healing

And medical pain relief devices
Jocelyn uses an integrative and holistic approach to create harmony and balance on all levels of your being. That's because she knows that focusing on the whole – mind, body & spirit – is the fastest way to create real and lasting change for you.
By combining coaching and counselling, Jocelyn will support you to resolve difficult experiences from the past and move forward into a brighter vision of your future.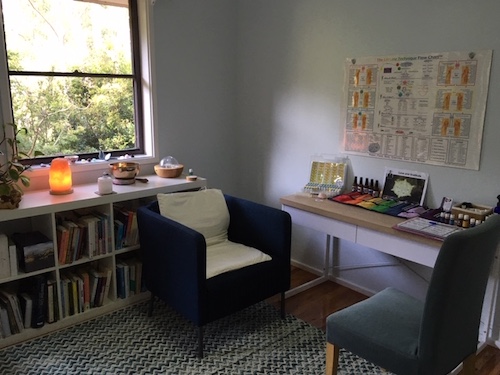 The two main healing modalities Jocelyn uses are:
1.  The LifeLine TechniqueⓇ
This technique was developed in the USA by holistic physician, Dr Darren Weissman. It combines 15 different healing modalities – both Eastern and Western – into one complete system.
Muscle reflex testing allows us to dialogue directly with your subconscious mind. This is significant because the subconscious mind holds our emotionally charged memories, reactive defence mechanisms and limiting beliefs. And it's these three things that are the hidden root cause of your symptoms and stress.
To learn more about the LifeLine Technique, click on the links below:

2.  NutripunctureⓇ
This profound therapy was developed by French medical doctor, Patrick Veret. It combines medical science, homeopathy, nutrition and acupuncture.
Nutripuncture helps to balance and harmonise the energy field. It can help address physical issues, as well as unhealthy relationship dynamics and unresolved trauma held at a cellular level.
To learn more about Nutripuncture, click here.
Benefits of the techniques
The subconscious mind is running off habituated programs and is in charge roughly 95% of our day. So, to change your life, we must change the subconscious programs.
All of the techniques Jocelyn uses will support you to deeply process and integrate stressful life experiences at a subconscious and cellular level. This allows you to create effective and sustainable change in your life.
Imagine living a life where you've:
reclaimed your power

developed healthy boundaries

speak your truth

express your authenticity

feel comfortable in your own skin

And are feeling happy, healthy, fulfilled and free!
Read what people say about working with Jocelyn and the results possible with these techniques.